The HEASARC welcomes your participation in a
brief survey
to capture how users access and utilize HEASARC data, software, and services. The outcome(s) of this survey will be used to guide, prioritize, and plan our activities and development in the coming years. It contains 18 questions, generally takes just a few minutes to complete, and your answers will remain totally anonymous. We thank you in advance for your valuable feedback.
This webpage is kept for archival purposes only and is no longer updated or maintained.
GLAST LAT ACD Fiber Routing Mock-up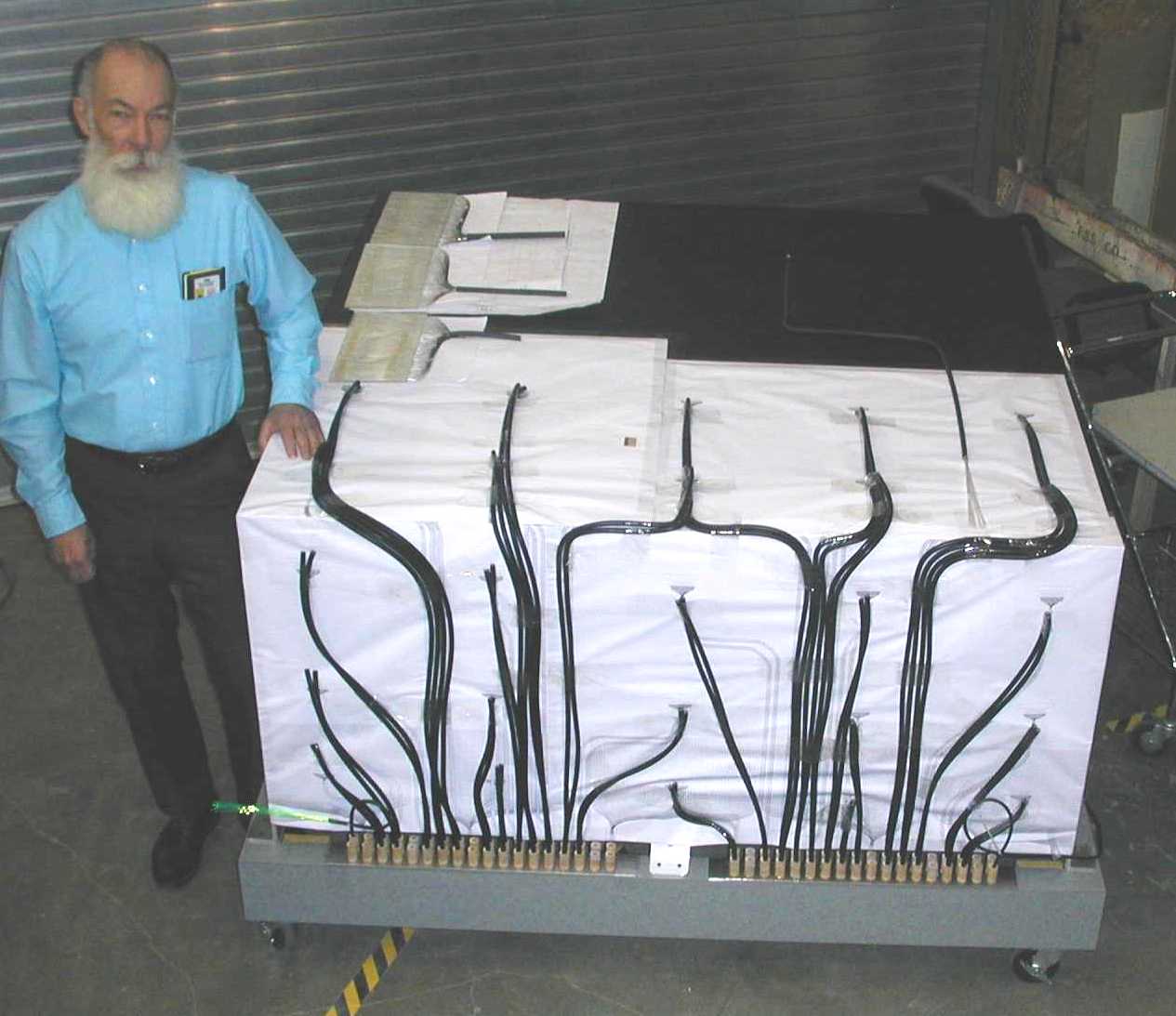 Full-scale mock-up of the GLAST LAT ACD support shell, showing fiber routing for one side. These fibers carry the light from the scintillator tiles to the phototubes. Bill Daniels (pictured) is doing the fiber routing.
Courtesy of Deneen Ferro