Fermi Friday - July 06, 2018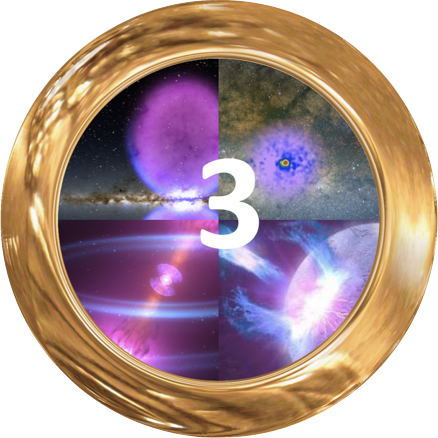 Fermi Science Playoffs: Vote now in the Semifinals!
Voting for the quarter-finals (round of 8) has now ended. Thank you so much for picking our final four, which are now the semi-finalists in the Fermi Playoffs.
After the major upsets of the first round — when three of our top eight seeds were toppled — this round produced one upset. In the most closely fought of the four matchups, "New Clues to Dark Matter" edged past the record blast of GRB130427A with a margin of just 0.4% of the votes cast! Colliding neutron stars attracted the most votes (81%), overwhelming the first gamma-ray pulsar in another galaxy. Gamma-ray bubbles (57%) and starquakes in magnetar storm (61%) were chosen over thunderstorms hurling antimatter and the dark pulsar in a supernova remnant, respectively. This means that you agree with the 'subject matter experts' half the time, as you have sent the top two seeds into the quarter-finals but the other two results are the 12th and 14th seeds!
In response to your requests we have posted all the results of the first round at the bottom of this page.
Starting today, you will determine who enters the finals! So be sure to vote in the two remaining rounds until you select our final winner. Follow along to see how your favorites fare. The semi-finals (round of 4) begins today, and voting will close on July 19th at 10am EST.