The Fermi Science Support Center (FSSC) runs the guest investigator program, creates and maintains the mission time line, provides analysis tools for the scientific community, and archives and serves the Fermi data. This web site is the portal to Fermi for all guest investigators.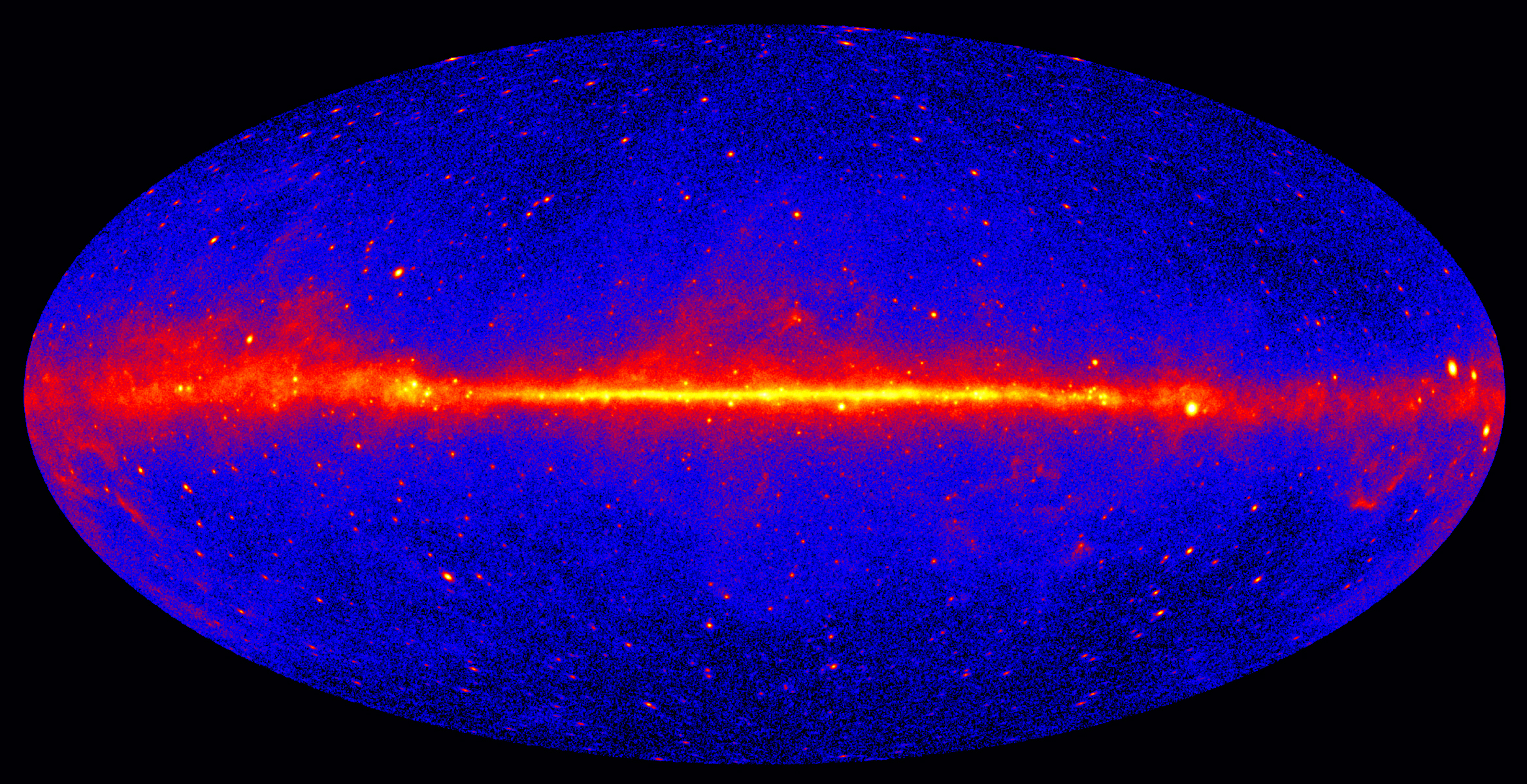 Look into the "Resources" section for finding schedules, publications, useful links etc. The "Proposals" section is where you will be able to find the relevant information and tools to prepare and submit proposals for guest investigator projects. At "Data" you will be able to access the Fermi databases and find the software to analyse them. Address all questions and requests to the helpdesk in "Help".
Latest News
Dec 3, 2013
New Fermi Observing Strategy
Starting on 2013 December 5, Fermi will implement a modified observing strategy. While continuing to conduct a full sky survey, regular pointed observations will also be incorporated that will significantly increase exposure times for regions around the Galactic center. This new observing strategy will be initially implemented for a period of one year. Information on the strategy and its benefits can be found here.
Nov 21, 2013
NASA Missions Study 'Watershed' Cosmic Explosion in Unparalleled Detail
On April 27, a blast of light from a dying star in a distant galaxy became the focus of astronomers around the world. The explosion, known as a gamma-ray burst and designated GRB 130427A, tops the charts as one of the brightest ever seen.
+ Learn More
Nov 8, 2013
Cycle-7 Call for proposals has been issued. GI Proposals are due on January 31, 2013
The call for proposals to participate in the Fermi Cycle-7 Guest Investigator Program has been issued by NASA Headquarters as an amendment to the 2013 ROSES NRA. For additional details and instructions on how to propose please refer to the Proposals page of the FSSC web site and to the NRA itself which is hosted by the NSPIRES web facility. We strongly encourage prospective proposers to review these documents as there are several changes to the program relative to past mission cycles.